Crawfish: It's What's for Dinner
March 04, 2022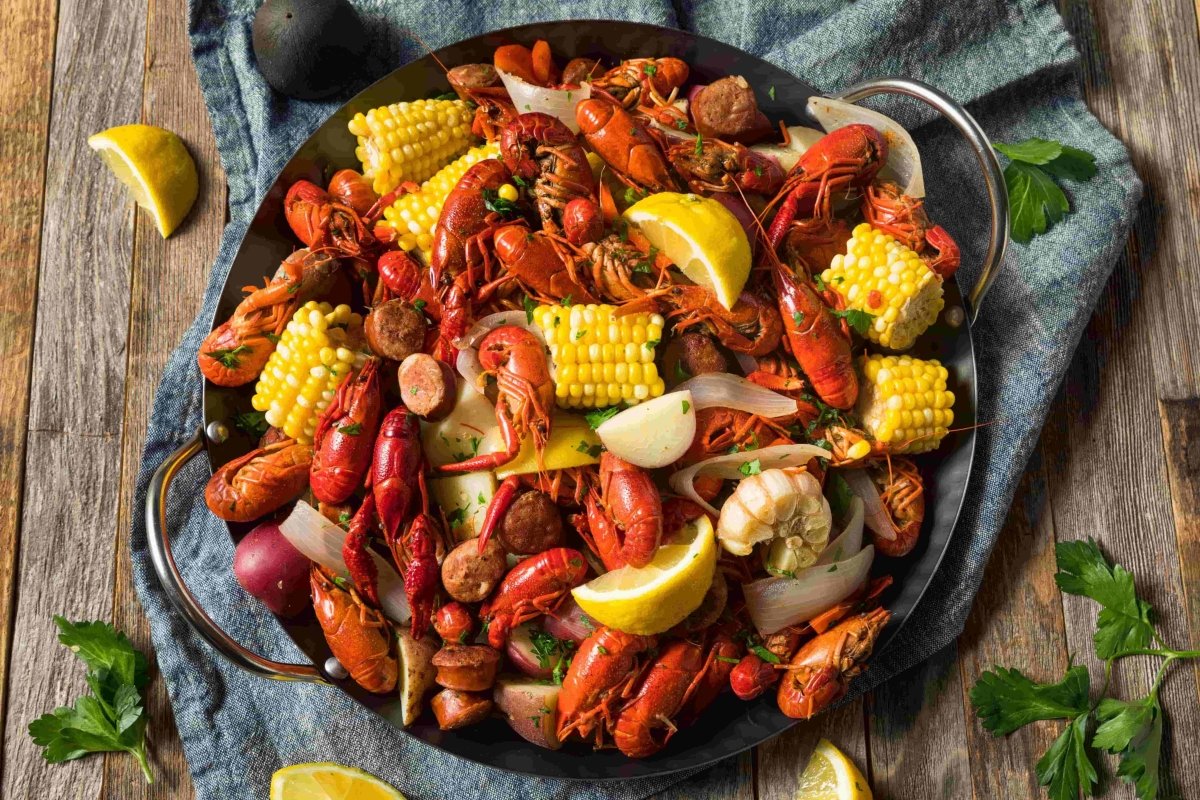 Crawfish have long been a staple in southern cuisine–and for a good reason! These mudbugs make for some good eating. Plus, having a crawfish boil can bring people together like nothing else can. If you're planning to cook up some crawfish, it's important to know a little more about them and their availability so you can make sure you are getting them fresh and in season. 
When is the wild crawfish season in Texas? 
Crawfish are easy to find in both Louisiana and Texas. Even further inland, if you're looking for live crawfish, San Antonio is not out of the question if you know a good market. 
Louisiana tends to have a bit longer season than Texas, however. There is no hard-and-fast rule for the crawfish season. It can change from year-to-year. That is because the crawfish season is affected by the weather. Rainfall, temperature changes, and barometric pressure change greatly affect the quantity and quality of the crawfish themselves. If winter is too cold and lasts longer than usual, it can shorten the length of the crawfish season. Alternatively, high heat and earlier than average summers can cause delays in the crawfish season. Too little water for crawfish diminishes their growth and slows reproduction as well. 
Some could say crawfish are the Goldilocks of the Arthropod world, preferring their water habitat to be "not too hot," "not too cold," and "just the right" amount of water. They're not impossible to figure out, though. Generally speaking, the wild crawfish season in Texas is usually in the springtime, around late February to early May. Crawfish are typically at their largest and highest quality during these months. 
How does the season differ for farmed crawfish? 
Farmed crawfish season is typically from January to August. Although the farmed crawfish aren't protected from the weather changes of their wild counterparts, farmed crawfish tend to have a longer season since their farmers can make sure they are fed, protected, and growing well. 
How and where can I buy live crawfish? 
So, you're in search of some crawfish? If wading through muggy marshes and baiting your traps with smelly fish heads doesn't sound like your idea of fun, there are places that will sell you live crawfish in San Antonio. The season will dictate the crawfish's cost, quality, and size; expect to pay anywhere from $2-$7 per pound. 
If you're trying to find where to buy crawfish in San Antonio, you're in luck. Fresh Fish Fast provides sustainably sourced live crawfish delivery in San Antonio sent out the same day to your door. We also provide San Antonio wholesale crawfish to restaurants, events, and other local wholesale accounts like food trucks, caterers, and markets. If you don't live in Texas, there is no need to fret. Fresh Fish Fast can ship out your order within 2 business days anywhere nationwide. 
If you're hoping to get your hands on some quality fresh, live crawfish, look no further than Fresh Fish Fast. No matter where you are, we're your local fishmonger.